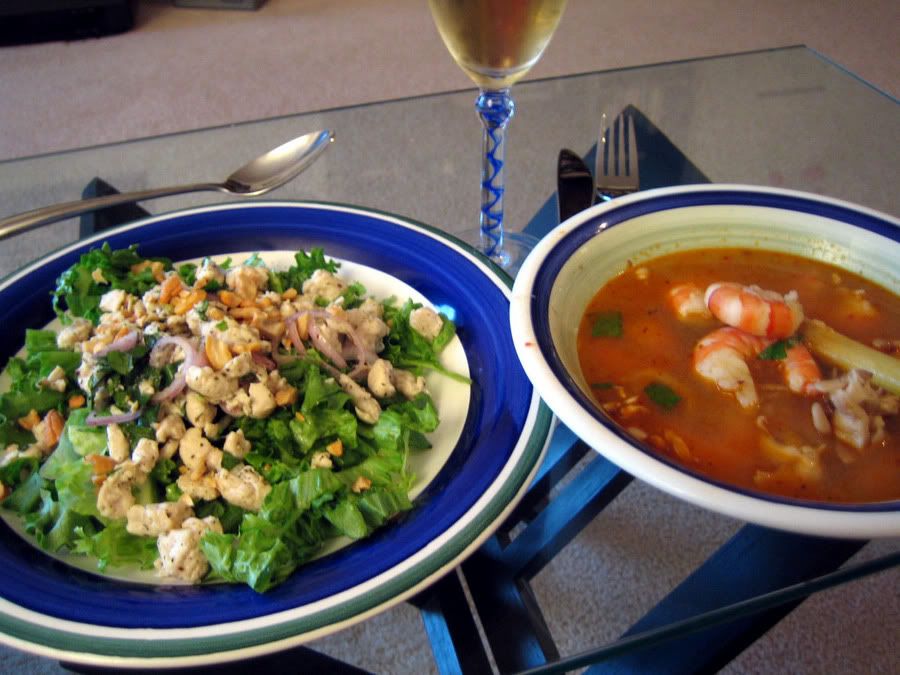 This past weekend's trip to Minneapolis/St. Paul yielded some great culinary adventures. U of Minnesota Law School was truly impressive, and I already feel a bit of an attachment to the city after having been there only twice. That said, I have not made a decision yet. I will spare you the long list of factors that I've been weighing together and against eachother in trying to pick between U of M and American University in DC. Suffice to say, I'm more than a little torn, and will ultimately have to go on some sort of gut feeling that has yet to manifest itself. Hopefully this gut feeling will arrive by this Friday, when I will be forced to decide.
As you can see, I made Tom Yam soup and Larb Gai salad again. The soup was hotter
last time
, but the flavor of this batch was great. Unfortunately the recipe to which I linked before (for the Tom Yam) no longer exists, so I had to kind of wing it, but I found
this recipe
, and its pretty close. We were lucky enough to find this Asian market in Minneapolis: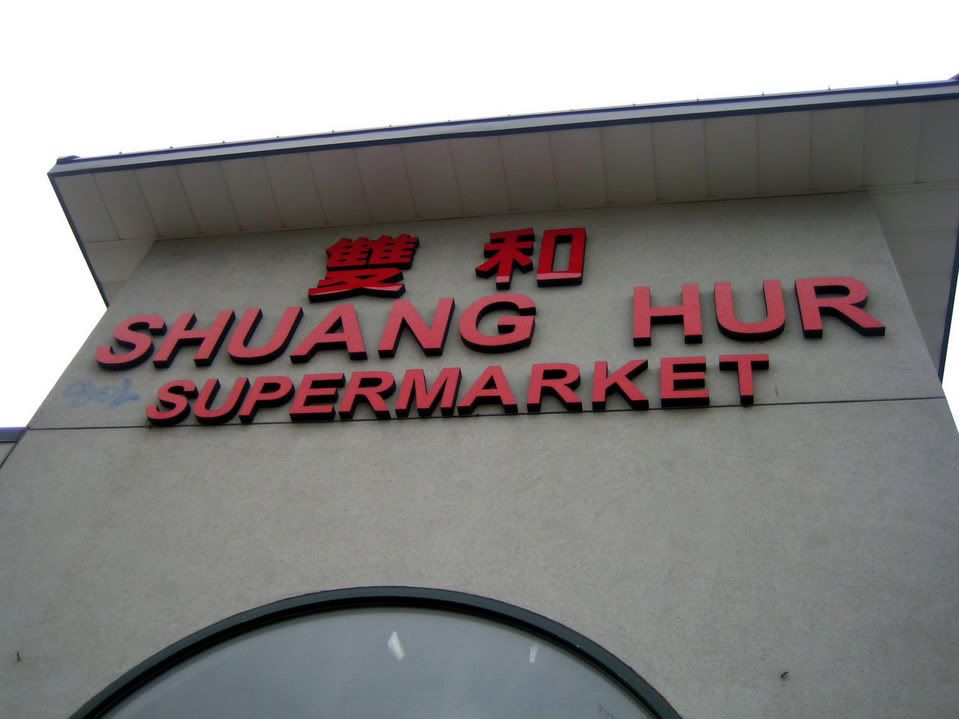 It was huge, with anything you could want - Japanese, Korean, South Asian. They had tons of produce, fairly inexpensive seafood, and lots of meats you don't typically find at whitey markets. Including giant beef hooves. I found everything I needed for the soup, including kaffir lime leaves, lemongrass, black chili paste, and thai chilis. If you follow the recipe I linked to above, the heat is going to be entirely dependent on how hot your chilis are, and how hot the chili paste is. If you like it really hot, buy a really hot chili paste, or use much more than 5 thai chilis.
If you can't get to a good Asian market but are really craving this amazing soup, many supermarkets have "Thai Kitchen" red curry paste, which you can substitute for the chili paste. If you can't find kaffir lime leaves, just add extra lime juice. If you can't find galangal, you can use fresh ginger (though it really won't be the same), but use less, since ginger is more potent than galangal. There is no subsitute for fresh lemongrass.
Also, you may know that I have a
special interest in fish sauce
, more particularly the labels. With that in mind I present a new discovery in the fish sauce market: