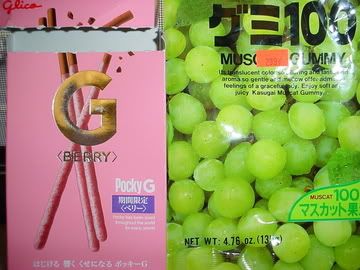 At the Korean market in Manhattan I picked up these two candy items. For Liz, not for me, I really don't have much of a sweet tooth. They are both from Japan, which is the mecca of strange candies. The one on the right is a bag of Muscat Gummy, made by Kasugai, who also makes many other flavors. They are quite good as gummy goes, and you will also be treated to some classic Japanese "Engrish" marketing. Behold the text on the front of the bag: "It's translucent color so alluring and taste and aroma so gentle and mellow offer admiring feelings of a graceful lady." This is far preferable to Kasugai's Sardine Gummy, which offers the annoyed feelings of an ornery old man.
The one on the left is a berry variation of Pocky, the popular baked wheat cracker, which, according to the box, "has been loved throughout the world for many years." No humble claims for this wheat cracker. Men, are you craving Pocky, but find yourselves unable to be seen in public with the foo foo-looking box or wrapper? I understand your dilemma. Fortunately, Glico also makes "Pocky for Men".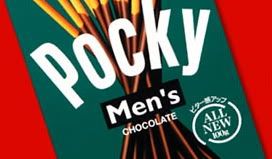 And lastly, with no explanation as to the bottle's origin, we woke on Monday morning, our host Ian gone to work, to find a note saying farewell and offering us one of these: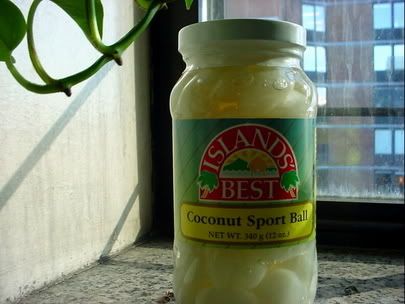 If anyone can explain Coconut Sport Balls, please do.