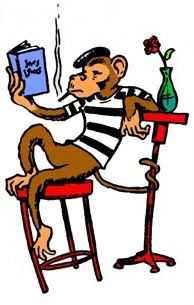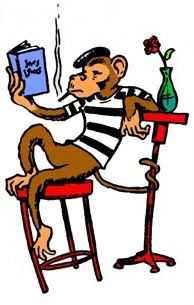 So - Kitchen Monkey is going to become a travel blog for the next month or so. Yes, there will be plenty of food-related stuff, but rather than starting a new blog for this adventure, I decided to muddy the thematic waters a bit.
My apologies for not posting much in the past weeks. I've been incredibly busy with travel plans and tying up loose ends. In just over a week from now I'll be arriving in Paris, meeting up with a couple other people who will be entering the same class (2008) as me at American University Washington College of Law. After a couple days, I'll take the TGV down to Montpellier for two weeks of language classes, sun, hiking in the Cevennes, and kayaking in the Mediterranean. After that, I'll be meeting two friends in San Sebastian, Spain, where I'll eat plenty of tapas. Finally, I'll be spending the last week in Paris, eating as much excellent food and drinking as much good cheap wine as possible. I'll be in NYC for a day or so when I return, and hopefully will be able to go back to Minca Ramen Factory. My mouth waters just thinking about it.

I'm quite lucky to able to take this trip, despite the fact that I will be nearly broke by the time I return. Hopefully you'll delight in sharing whatever adventures I may have. I hope to post at least every few days while I'm there, and if anyone cares to recommend good restaurants in Paris or Montpellier, please do!
Au revoir, mes singes